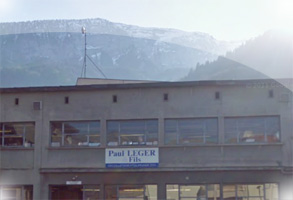 Paul LEGER & FILS has 75 years of experience of machining components to customer requirements.
The quality of the service offered is the natural result of combining our know-how in traditional lathe work and NC machining with:
- Operating a company on a scale that can provide individual services; being attentive to the specifics of your requirements, and being able to adapt immediately to urgent requests.
- Operational flexibility and effective and efficient machining resources to deliver competitive advantages.
- A cohesive team of qualified, motivated and efficient technicians.
- Optimal quality and reliability for all our products.
- A keen sense of the value of working in partnership, and of service delivery
- Monitoring closely the quality of all product finishing operations by being located at the heart of Technic Valley.
Our ambition is to achieve higher levels of responsiveness when satisfying your quality requirements to ensure greater competitiveness.